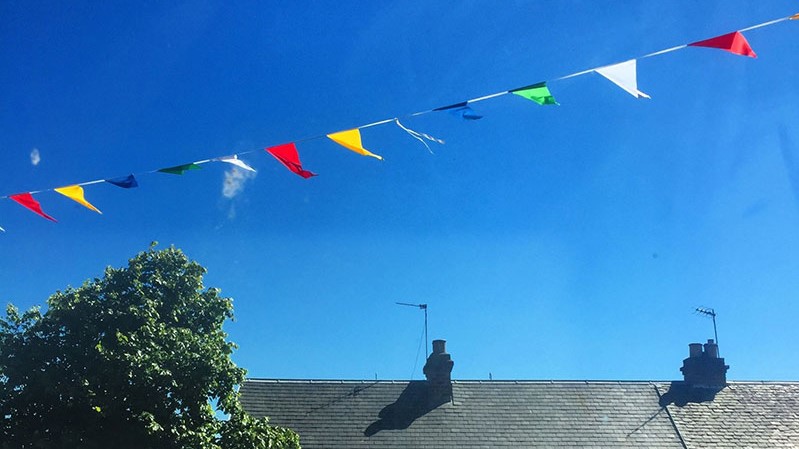 15 Aug

12th August 2019 Meeting Minutes

Minutes of the Winchburgh Community Council Meeting held in the Community Education Centre, Craigton Place, Winchburgh at 7.00pm on Monday 12th August 2019.

June Minutes, Proposed by Jim Sommerville, seconded by Paul Milne

Attendance

Community Councillors: Nick Knox ("NK"), Pete Nisbet ("PN"), Graham Campbell ("GC"), Jim Sommerville ("JS"), Sheila Sutherland, Paul Milne ("PM") and John Pritchard ("JP").

Public: Steve Nicolson, Jen Nicolson ("JN"), Calvin McFarlane, Trevor Spence ("TS"), Wendy Grant, Donna Mabon, John Pride ("JPr"), Edith Small and John Finnigan

Winchburgh Developments: John Hamilton ("JH") and Penny Lochhead ("PL")

West Lothian Council: James Cameron ("JC"), Catherine Campbell and Neil McIntyre

Ryder Architecture: Alastair Forbes ("AF")

Morrison Construction: Alasdair Herdman

Apologies: Irene Wallace, Chris Horne, Janet Campbell, Angela Doran, Diane Calder, Mandy Baird, William Honeyford and Peter Anderson

Winchburgh High Schools update

JC opened by advising that the timescales that he advised at a previous meeting were still on track.

JC noted that Ryder Architecture had been appointed as architects, and Morrison Construction contracted to build the campus.

JC noted that several consultations need to be held in coming months. WLC Education Services are starting a consultation regarding the Catchment areas for the schools, and the Statutory consultation will begin shortly. A pre-consultation exercise has already completed where feedback was initially sought from members of the public. JC added that the pre-consultation for the denominational secondary school will commence in the next few weeks.

All consultations should be completed by early 2020, and planning permission is expected to be granted at around the same time.

JC confirmed that the first 2 schools (Holy Family PS and non-Denominational Secondary school) will be operational in building by 2022, along with the separate PE & Facilities building.

The Denominational Secondary school will be operational from 2023.

WDL are required to complete ground works on the site before handing over to Council for building.

Finally, JC added that an article on the schools appears in the latest issue of the free West Lothian Council paper which is distributed throughout West Lothian. This contains a weblink to further details on the schools and details of an email address which can be used to send any queries.

The link to further information is https://www.westlothian.gov.uk/newwinchburghschools, and the email address is NewWinchburghSchools@westlothian.gov.uk

Two drop-in sessions for members of the public to find out more details about the schools, and ask further questions have been arranged at Winchburgh Community Centre on the following dates and times:
Monday 19th August – 12pm to 4pm
Monday 26th August – 6pm to 9pm
AF then walked through a presentation on the design of the schools and facilities.
AF described the site as an exciting site to build upon, given the proximity to the new park being built.
Safe routes to school for children are being developed, and car parking is being pushed to the edges of the site.
There will be 4 buildings in total once completed – 2 Secondary School buildings, 1 Primary School building, and a PE and Community building, which will also house the Facility Management for the whole campus.
AF advised that there would be variable size classroom 'clusters' allowing open plan learning, and breakout areas for staff and pupils alike.
The two secondary schools will share similar layouts, without being identical.
The PE and Community building will house 2 large sports halls, a gymnasium, and other community areas, as well as a 6 lane, 25m Swimming Pool.
JC added that whilst the facilities will be available for use by the public, any school activity requiring use of the facility would take priority.
NK asked whether there would be a similar space to the Assembly Hall in Linlithgow Academy where events & concerts could be held. AF advised that each Secondary School building would have an area which could be used in this manner.
JS raised whether further education opportunities such as night classes would be available. JC confirmed that these were in the plans.
AF added that an emphasis was being placed on creating an environment focused on the wellbeing of both staff and pupils, with light, open-plan spaces and quality materials being used throughout.
AF advised that light brick has been chosen for the outer façade, and other natural materials such as timber will be used throughout the interior.
TS asked how the windows used to create the light interior will affect the temperature in the buildings on hot days. AF advised that the open area classrooms should help circulate air throughout the building, and they are comfortable that the climate analysis that they have carried out will make this effective.
TS then asked what type of energy would be used to run the facilities. AF advised a CHP solution would be installed on the roof of the PE & Community building.
TS asked finally how it was planned to control traffic around the schools, as they directly look on to the main road through Winchburgh, and there is a danger that cars could be abandoned on the road when dropping children off at school.
AF advised that there are separate junctions planned entering into each school, along with Bus stops for pupils coming from further afield. JC added that there is a plan to mitigate this as much as possible, with ample parking available for staff, and encouraging parents to walk their children to school, as they currently encourage them to do.
JS raised that the speed limit for the road would need to be dropped. JC advised that a statutory limit of 20MPH would be put in place.
Winchburgh Developments Update
JH advised the meeting that things were beginning to pick up around Phase 2 projects, and that a number of planning applications were currently under consideration by West Lothian Council.
JH confirmed that WDL plan to use the same contractor that is servicing the Auldcathie District Park to prepare the land for handing over to West Lothian Council for the building of the schools. This is planned to commence in October or November, and the handover to take place by the end of May 2020.
JH mentioned that some objections to the application for development of block J has mentioned that a previous application for this block had been declined in 2015. JH advised that this was incorrect, and no decline had been made.
JH added that planning applications were also in progress for Blocks Q1s, K2 and O, which is scheduled to be a large development to the north of the masterplan. Work is scheduled to start by the end of 2019 once permission is received.
NK asked whether Block O beginning development would mean that the new road would begin to take shape. JH advised that this would be the case.
NK also raised the question around Elictricity capacity in the village. JH advised that the upgrade to the power will commence in the Autumn, with the power fully operationally linked to the Broxburn sub-Station by next Spring.
JH added that the Scottish Water upgrade works had a contractor in place, and that work would commence in the next 2 weeks.
JH went on to advise that the M9 motorway junction is due to open in Q3 2021. A tender exercise for the work is scheduled to commence shortly, and Road Orders will follow shortly after.
JH advised that they are still waiting on Transport Scotland and Network Rail to make a decision on the Rail upgrade in Winchburgh. This is due to be decided by the end of September.
PM raised that a pedestrian crossing was needed outside Sainsburys, as a large number of children run across the road following disembarking from their school bus, and an accident is more than likely to happen. JH advised that a crossing is required to be installed across the road before 30 occupancies are completed at the new Bellway houses.
PN asked if there was any update on the proposed new safe walkway through to the current schools as mentioned at a couple of meetings back. JH advised that this would form part of the development of Block J.
Winchburgh Development Trust Update
NK advised that the improvement plan for the village has been published.
NK went on to congratulate the Winchburgh Growing Group on their one year anniversary, and the amazing effort that has been made in such a short time.
It was noted that the publication of the Kitchen Conversations project was imminent.
NK advised finally that the Trust had made an application for funding to bring a Project Officer on board.
Sport
Winchburgh Warriors have bene shortlisted for 2 Netball Scotland awards this year, Bounceback club of the year and Volunteer of the Year.
Otherwise, continuing with a successful run in our summer social league and continuing to attract new members from the village.
The golf course now have 3 sessions on a Saturday with the addition of a 1-2pm session for 5-6 year olds.
On Sunday June 23rd the club held a short session at the Gala Day Opening Sunday at Craigton Park, and on June 29th (Gala Day) held their Fun Day including the annual Adult/Junior Competition over the Short Course.
As the Course was busy on July 6th for the Gents Open, a one-off two hour session was held at Bridgend Golf Club and thanks to Jimmy Ritchie of BGC for allowing the club to do that.
On July 20th the club held an HSBC sponsored "Bring a Friend Day" with 24 Juniors and 8 friends attending. Various novelty competitions were held, and Tom Carroll from HSBC attended and presented the prizes to the winners. This event coincided with Winchburgh Community Growing Group holding their 50th Planter presentation at the Club, with the club delighted to be the recipients of the said 50th Planter.
The following day the club hosted their GolfSixes event with 46 Juniors attending from 6 Linlithgowshire clubs. Our Juniors featured well among the prize winners. Thanks to John Hamilton of sponsors Winchburgh Developments Ltd for attending and presenting the prizes.
Coaching with Kingsfield Professional, David Burns commenced on July 26th and will run on Friday afternoons until August 23rd. Thanks to the Stephen Gallacher Foundation for sponsoring the sessions.
Juniors attended the GolfSixes event at Greenburn(Fauldhouse) on Sunday, 28th July and were again among the prize winners
Planning
NK advised the meeting that, as directed at the last meeting, he had lodged an objection against Winchburgh Garage's application to extend their permission to display vehicles for sale on the North side of Main Street. No date has yet been given for further discussions to which all concerned parties will be invited.
Health
NK noted that it might be a suggestion to one of the Community Councillors to become involved with the Patient Forum as a way of interacting with the Doctors' surgery, or to invite a current member of the forum to join the Community Council.
AOB
NK advised that this meeting had been scheduled to double as the AGM of the Community Council, but due to there being an insufficient number of Community Councillors, and no prepared accounts, this will move to next months' meeting.
GC advised that work on the new Community Council website is almost complete. GC asked JH and PL whether it was possible to use some of WDL's images for the website, which was agreed. GC placed on record his thanks to Blair and Shirin Geddes for their amazing work in creating the site on behalf of the Council.
PM raised that First Bus had been expected to attend this meeting, but were unable to do so at the last moment. PM added that First Bus have agreed to attend the next meeting, and have asked the CC to canvas the community for questions prior to coming to the meeting, and PM and GC agreed to arrange this.
JS placed on record his thanks for everyone who assisted in the success and smooth running of the Classic Car Show held recently. The event raised a fantastic total of £1,350.
JPr asked as to the progress on the remediation of the Auldcathie Park site. JH advised that this would complete in March.
Town Centre Improvement Fund
NK advised that he had been in contact with Dougie Grierson over a number of potential improvements for the village identified by the Community Council. Applications need to be made by the end of August, otherwise the money set aside is lost to the Community Council.
NK advised that he had been quoted the following prices for each of the ideas received:
6 new park benches for sites around the village – approx. £1k each
New entrance signs into village – approx. £14k for standard signage throughout village, based on similar recent request from Dechmont
Dog proof fence to be placed around Craigton Park pitch – approx. £20k, although this would be unlikely to be approved by West Lothian Council
No objections were raised in applying for the first two items mentioned above.
JN asked whether there was a possibility of a new Royal Mail postbox being installed in the village, potentially beside Sainsburys. NK advised that the Council would look into this.
Next Meeting – 7:00pm, Monday 9th September 2019
Minutes prepared by G Campbell