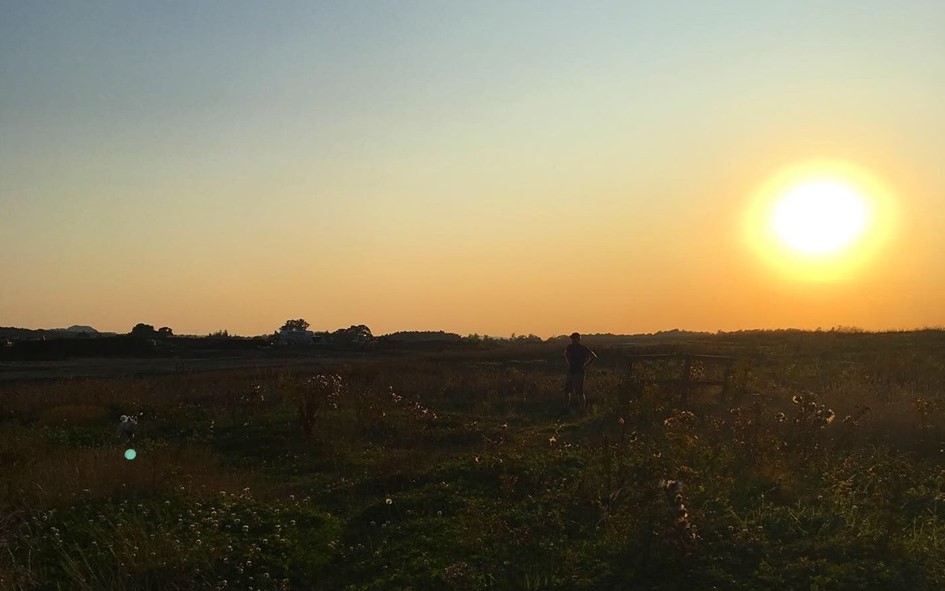 13 Nov

Football boots for Christmas (Revised Version) – Part Eight

THE ALBION

Winchburgh Albion, the best Under 21 team in the county by a park length, and always had been. Were certain to win The Scottish sometime soon. There were 38 teams in the West Lothian league and Baw knew every last one of them, both sections, the name of their parks, their colours and their best players, who had since gone senior and still playing every week.

Most of the Albion committee knew all that, along with the shortcuts to the nearest pub to all other thirty seven parks; often straight through back gardens in new council housing schemes and holes in fences. Some joined the Albion committee, or so it seem to Baw's faither and wee Rab Turnbull, just to get somewhere different to drink every second Saturday afternoon, or to escape their wife's relations, or visit their war-time girl friends afore their men got demobbed. Often, was near enough half-time before some made it to an away game. Some were about as bad when playing at home.

The season before, through at Glasgow in the Scottish, the Albion were up against Renfrew Waverley on one of the umpteen pitches on Glasgow Green. Campsie Black Watch were playing Possil YM, in black and white hoops, across the other side near the main gate, supported by half the Albion crowd for most of the game. Gave the village a bad name, so they did.

Baw's faither has lost count the times the Albion had been robbed and cheated in the Scottish; that unlucky it would break your heart. Albion's awfy hard lines included the time Billy Steel now of Derby County, Scotland's first pick inside forward and who had just been selected for Great Britain against the Rest of the World, but then just a bit lump of a laddie with Denny, scored a hat-trick, all off-side, up at the Volunteer Park in Armadale in the semi-final a year or two before the war. Johnny Johnston, Motherwell's first division keeper, was the Albion's last line of defence that day, but their regular star centre-half never turned up. Some say he was bribed. Never been seen in the village since, or the local dance halls.

When the Albion did win the Scottish, Wullie Thornton of the Rangers was for giving every player the new streamlined pen out his own pocket. The real silver kind made in America. The one posh folk and bookies used, without a nib or ever in need of filling. The latest invention by somebody's Uncle Sam that folk keep on about. Were cried ballpoints or else Biros and cost near enough a week's wages for a shale miner.

Their faither strongly fancies one for himself, him being part-time correspondent for the Courier, but he fancied strong drink and fags even more, and Mr. Atlee's crowd has made no mention of them increasing the Family Allowance on the wireless or in the The Daily Herald. Their faither said that forby no needing a nib or filled, Biros were hollowed out straws. Their mother reckoned a pencil was much the same. A wooden straw with lead inside, without a nib or needing filled; wasn't as simple as she often made out.

Wullie Thornton byde on the other side of Glasgow, in the posher bit where the gardens were big enough for mature trees and wild animals. Had been there since getting married a couple of seasons before to a woman who looked like a glamorous film star. One into gowns and shoes, rather than swimming suits or cowboy boots

Wullie still came back through regular to visit his faither and his brother Jim down the bottom row in the New Raws, and for the Albion Social every year to be a very special guest. Talked football at the very highest level and then presented the medals to the players who had won county cups, and usually the league as well the season before.

The place was always stowed that night, yet when Wullie spoke nobody else did, or even coughed, sparked matches, or dug pals in the ribs. If Wullie had been into religion he would be some sort of saint, at least here in Winchburgh.

Baw's faither had been the Albion centre for yonks afore the war, right up till Wullie took his place. Been the Albion secretary ever since. Were the best-run team in the league, with the most money. Everybody in the village, except them who could well afford it, bought at least one ticket for the weekly 'Scout Double' sweepstake.

Baw was the Albion hamper-boy; him and 'Spug' Getty; collected it every Saturday in season from Mrs.Owens ower in the Millgate, after she'd washed and ironed the strip and mended the socks and packed it all back in the hamper, nice an neat and tidy.

They took the hamper across to the stripping-box when it was a home game, and up to the bus stop at the Post Office when playing away. Spug and him hadn't missed a game for two seasons. Their faither hadn't missed one since he played himself, or so he said. Winchburgh was jam-packed with folk daft on football, whereas their faither was gaga on it, specially the Albion.

Baw played centre-forward, except when the bigger ones hunted him, or put him in goal across on the Greenshale. The goals weren't standard size or even painted, and the park was triangle shaped, and they never cut the grass, so they couldn't play Don Revie's new 'W' formation. Auld men said new formations wasted the game. Most local men didn't talk to them much younger than themselves. This left the likes of Baw with a lot of figuring out to do on what was more than likely to be a pack of lies. For instance that story of the Lithga winger heidin his ain corners, when it was a white crow, an big Bob Black's brother from Brigend. Wasn't even a goal.

Some reckoned that other one about the Lithga one-armed stonemason was another load of keek. Him that was supposed to hold the chisel in his teeth and hit himself on the back of the head with the hammer. Then there was their faither's favourite about him that ate the biled ham raw.

Being the local correspondent for the Courier, everybody knew it was him thit wrote the long-winded bits about how good the Albion were and hot favourites to win the Scottish Cup, but the whole village believed him just the same. The other sides had cried the Albion the 'The Courier Team', for longer than Baw could mind.

If Wullie Thornton wasn't finished himself with Rangers and Scotland by the time Baw was signed and called up from the Albion Bill Struth, the Rangers Manager, would just play Baw at inside right till Wullie was. maybe even inside left because he'd be two-footed by then and have a head for goals, and so full of tricks that defenders won't know the road he was on

Even the best players had to pack in to become managers or scouts or publicans, or at least to be among the pub's best customers and ready to tell the rest who never made it, what they'd missed. Wullie was already part-time with the Glasgow Evening Times as an ace reporter.

Baw had prospects. so had lots of other Winchburgh ladies, but none were in front of him in the queue to fill Wullie's jersey. Only hoped they wouldn't be too peeved when it came time to realise his true potential. Knew fine he wouldn't be able to do it all on his own; the Rangers 'Iron Curtain' was getting a bit rusty. minded him of a song the Rangers supporters sung to the tune Killarney.

An Englishman landed in Edmiston Drive
And watched Willie Waddell with envious eyes
'How can I buy him?' he asked Willie Struth
And Bill, he replied, 'I'll tell you the truth.'
How can you buy all the cups we have won?
And how can you buy Mrs. Thornton's son
How can you buy our big Geordie Young?
So how could you buy Willie Waddell?
Nature bestowed all her gifts with a smile
The left foot, the right foot, the 'noddle'
When you can buy, all, these, wonder-ful things,
Then, you can buy Willie Wad-dell!

Them who wrote the song got Wullie Thornton and Willie Waddell the wrong way round, in order to make the words rhyme better. Waddell didn't have a left foot or a head made for anything other than a place to hang his bunnet, him just being a great winger. Was really Wullie Thornton, the greatest centre forward of all time the song was all about.

Miss Tripney and the headmaster didn't need to keep telling him he had no chance of passing the qualy exam to get to Broxburn High School. Knew that just as well as them and anyway didn't mind seeing out his term at Winchburgh Big Public with the rest that weren't all that good at their lessons till age for working. By then would be the best centre forward the country had seen since Wullie was a boy.

Things couldn't be simpler and Jesus knew fine how much making the grade meant to him; the Protestant black babies in Nyasaland were on a promise as well if things turned out right and he get his fair share of Scottish caps and his action pictures never out the Sunday Post. Just have to be patient until the senior teams were knocking down their door; better have had their tea.

In the meantime he was fair desperate to get his game in the Winchburgh Primary five-a-side team for the District School Sports in Broxburn. Every morning he wondered if this was the day he would hear he had been picked. Didn't stand on cracks all the road up to school.

The last he heard there was only the one place left to fill and it was between him and that wee guiser 'Pitch' Black. Couldn't burst a wet paper bag Pitch, neither he could, being so wee and skinny. Forby that, hadn't Baw's speed or trickery.

Victory at Broxburn would take Winchburgh Primary through to Bathgate and the County Sports Finals; if only his very best pal and first class full-back 'Spug' Getty would hurry up and pick him to lead the Winchburgh attack.

Was having an awfy bother getting to sleep at night, worrying about all the terrible things that could happen before then, likes of famine, scarlet fever, or another war. No wonder he wasn't top of the class. Once he got his first pair of football boots with studs, no spars, would be an even better prospect! Spug was already in the qualy, the class just above Baw's, and sure to be captain and team selector

If Wullie Thornton gets transferred to Chelsea in the English First Division, like it said in the Daily Herald, then so would Baw, but only if they were still in the First Division. If no, then probably Arsenal would be in the queue along with the rest of the best; maybe. give South America and Bogota a try, or was it River Plate, like Bobby Flavell of the Hearts.

Even the Winchburgh Cath'lics liked Wullie Thornton, when he wasn't playing against the Celtic, that is, or scoring hat tricks against Ireland. Wullie didn't sing songs about them, or say bad things about the Pope, like Billy, Auntie Aggie's budgie. Wullie had been Scotland's 'Player of the Year' for two out the last three seasons and had a medal for bravery against the Japs in Burma.

Just the week before the Sunday Post said there were less than eighty thousand at Rangers' last home game and even less at all the other grounds up and down the country. Going by them football was on its last legs. Baw had been having more nightmares than ever; was quite scary him getting his first cap against England and nob'dy there at Hampden to see him except their faither and wee Jimmy greeting to get hame. Baw having a size 5 head; the SFA would just have to get his caps made to measure.

"Get to your bed you!" Baw had been dozing and whinging at their mother about missing the Albion Social, due to start back in Winchburgh anytime soon. Knew fine this was going to happen, ever since he told that laddie in the Ayton paper-shop that the Albion had won the Scottish Cup that often they had lost count.

"Ay, come on son," said Granny Moffat, waving her arm, "yer mother was looking forward to the social, as much as you. Byde over to give me a hand. Just put him in our bed Isa, your father's late in on a Saturday morning."

Would far rather miss Christmas than the Annual Social; their mother was due to go as well, to sit at the top table beside their faither, the club secretary. Had heard their mother tell Granny Moffat she had nothing to wear; couldn't afford new stuff for herself, or new gear for him. She didn't want all the rest of the village in their finery laughing at 'Findlays with a 'd'.

Ayton! What a dump – all they have in this place, forby folk, is a pickle sticks of auld rickety furniture, a gas mantle and an open fire with a hook on a chain dangling down the lum for hanging pans for cooking. No even a sink, never mind a bath, or piped water.

Uncle Rob, when he was in the different wee places chasing Rommel about the Sahara Desert during the war, must have felt right at hame amongst all them poor Arabs.

The lavatory's a wee damp cave, full of giant slugs and slime, in their jungle of a back garden behind a broken down outhouse, where all the families in this double storey building did their washing in a muckle great wooden tub. The only way round there was out the front door onto the Eyemouth road and through a cobbled vennel, or the back window.

Water was kept in enamel pails in the back lobby; filled at the outhouse spigot. Dead rabbits, not yet skinned, hung from nails; no wonder it was cried the Auld Toun. Their faither said all that was missing was a dirt floor and cows in the back room. Bobby just needed to look about the place to see himself in the wildest bits of the Wild West.

Their granny wa all wracked and knarled with arthritis, wobbling about on a stick. Has never been over the door since Uncle Rob came back from the war after seeing to Mussolini and then finally Hitler, yet she never moans except at Gordon Richards when he got beat, or at their grandpaw when Gordon Richards won and he had drunk all their winnings. Then she would say he could drink it through a shitty clout and he would just sit there sucking his pipe and nodding and then they laughed. Her right name was Sarah yet he cried her Kate, even when he was sober.

Their mother said they were still in love. Their faither said they were daft, specially auld Sarah for putting up with him. Their grandpaw disliked their faither even more than their grandpaw and Bobby dislikes their faither.

Bobby had best pals down here and his very own corner in their gang hut; filled to bursting across in that planting with cowboys and marines and commandos the same as himself, who spend their spare time running about daft chasing Apaches, Huns and Japs, bumping into trees, falling into holes and frightening wee lassies, or playing dominoes or ludo when it was wet.

Had inveigled his way into some of their houses to play ping-pong. They hadn't heard of football, or that the world was round. Their castle up that brae out there still had folk byding in it. Their latest high-jings was dreeping off the roof of that public toilet across the road, built when they heard the King and Queen would be passing through, just in case one of them might be bursting, or so Granpaw Moffat said.

When him and Granny Moffat were winching he'd been a porter at Edinburgh Waverley and she was a housekeeper to a posh crowd along the West End. Sweeping the platforms and humphing folks luggage about must have chawed him, as he clocked the trains traipsing up and down the coast on the L.N.E.R. line. After they were married they did the same, stravaiging from station to station till they'd ended up in this cowp. The tinks kipping in Dougal's Brickworks back in Winchburgh must have been better off – warmer for a start.

Granny Moffat came from Skye as a wee lassie, where her faither was a gamekeeper. Granpaw Moffat claimed his faither was a shepherd in Selkirk alongside Andra Glen and Black Bob in the Weekly News.

If they had been back in civilisation Baw would be on the door with Ben Duffin, the treasurer, at the Lea-Rig hall for the Albion Social. Ben taking the money off them still to pay and Baw collecting the tickets from them who had.

The times they weren't busy Baw would be outside taking another look to see if Wullie Thornton and Wullie Woodburn weren't coming yet. Was great seeing Wullie Thornton again, even when he was just wearing an ordinary suit.
Earlier on Baw would have been along after school helping Jimmy McPhie, the caretaker, laying out the tables. Jimmy was a pal of their faither and gaga on Burns. Could recite stuff as long as his airm without thinking, and sing like a lintie. Was Jimmy that learned Baw the only poem he knew right through and keep it for the guising.
' Run away doun fur Geordie Broon,
An tell him tae hurry alang.
The biler's burst, the lum's on fire,
An everythin's gaun wrang.
Whitever it is that gangs amiss,
They aa adopt this plan.
They send fur me, because ye see,
I'm a richt guid handyman.'

Jimmy and Mrs. McPhie byde in a wee house on the canal banks down at Dougal's Brickworks, with a big souster of a garden and a big red grate for a wall and a daughter in the Millgate married to a sea captain. Maybe sailed into a fog or something, lost his way and ended up in the canal.

On good Sundays their faither whiles took wee Jimmy and Baw a walk along the banks and more often than no they finished up in front of Mrs McPhie's big range laying into her home-made scones. Baw get extra for reciting ' Run away doun fur Geordie Broon'.

On no so good Sundays if their faither didn't have a bowling tie they might stravaige round by the bing and Niddry Castle then call in at the sewage works to see Wullie Chambers from Cardross and admire his magic tomatoes that grew every year without even being planted. When Baw told Miss Tripney she screwed up her face tighter than ever. Their mother preferred Jimmy McPhie's stuff.

There would be two cups and the league shield sitting in the middle of the top table in front of Mr. and Mrs. McLean from the bottom row of the New Raws. Would have been four cups if thon referee up at Polbeth hadn't been a homer and if Jim Wardrop, the goalkeeper, hadn't been taken off injured at Brigend.

Mr. McLean was the Albion President and had a watch chain that could anchor the Queen Mary. looked more important than the Prime Minister, Mr Atlee. His nephew with the pallie leg lines the park for home games, hangs up the nets and forks the bottom corner after heavy rain, when the drain blocks.

On either side of them would be Wullie Thornton and Wullie Woodburn, both of them due to play at Easter Road against the Hibs in the League Cup. Wullie Thornton was built sort of square and could head the ball harder than anyb'dy else in Scottish football could kick it, and that clean and healthy looking had a sort of sheen about him, like Roy Rodger's horse Trigger.

Different from his pal Wullie Woodburn who was lanky and sort of crumpled looking and badly in need of a shave the last time he was through, like the baddies in the cowboy films. He was a centre-half and few forwards ever got by him, including English internationals, so some tried fouling but he didn't let them away with it, even when the referee was standing there watching.

Mr. George, the headmaster, and Mrs. George sat at the end of the top table next to Wullie Woodburn. She took the Bible Class and held the Christmas Party in the schoolhouse; got fancy cakes out their own wee packets, chocolate biscuits in silver paper and cloudy jelly the shape of sand castles; a big class – even a couple of Cath'lic in it.

Baw's mother and faither sat at the other end, next to Wullie Thornton. Their mother and Wullie were always last to finish eating because their faither's was always leaning across their mother's plate talking to Wullie; said more to Wullie at the Albion Social than he said to the rest of them in a month. Their mother said Wullie had a nice smile, but then she got a better look at his face than she did at her steak pie and tatties.

When the meal was finished Mr. McLean would stand up and rattle his spoon off his saucer, cough into the thick blue fag reek, welcomed the guests, and then go on about being awfy sorry having to own up to another bad season. E everybody would laugh as he pointed to all the silverware, bar Baw's faither, who would be sitting there nodding his head till it was slack. Seemed to accept it being nobody fault but his own. Ordinary teams just dreamt about winning the Scottish, whereas the Albion had to make excuses.

Before getting his say and presenting the medals to the players who won the league and cups the season before, Wullie has to sit and listen to Mr. McLean telling everyb'dy again about Wullie and all the foreign teams he's played for Scotland against, and getting the Military Medal in Burma, then a special round of applause for being voted Scotland's 'Player of the Year'; twice out the last three.

Once the speeches were finished the dishes were cleared and some men give Jimmy McPhie a hand folding up the tables and stashing them away. Then Jimmy would put the slippy stuff on the floor for dancing. The stuff committee men swore about after, when they fell all their length and skailed their drink.
Most folk stood in the queue for drink at the wee bar Adam Crooks, the trainer, and Sam Taggart build in the corner, or else in the other line for the Rangers' player's autographs.

The last time Wullie was through he was up on the stage in the Legion Hall with Jerry Dawson, the goalkeeper, Jack Mowat, the referee, Charlie Tully of the Celtic, Rex of the Sunday Mail and a man that played golf along with Wattie Scott. The place was mobbed and the talk of the place for yonks

First they got a film of the Jimmy Cowan international, then aulder folk were able to ask any questions they liked about the different games they'd seen or heard about. Some were lucky and got extra about the ploys some players get up to, fooling glaiket referees and that.

Charlie Tully said if he had a cup-tie knee he always bandaged his good one to fool the opposition and Jerry Dawson said he liked punching the ball out, just about as much as missing the ball and punching the centre forward out.

Everybody held their breath at that and looked at Jack Mowat, the referee. Lucky for Jerry, Jack hadn't been listening. Jerry and Charlie Tully fell out then and it was funnier than 'Laurel and Hardy' but still, most folk wanted to ask Wullie Thornton questions.

The best laugh of the whole night was when Wullie said he hated when Wullie Waddell was in a bad mood. Then Waddell crossed the ball with the lace facing out the way for him to header.

Wullie's faither still stopped in the New Raws and Wullie and Wullie Woodburn always stopped the night of the Albion Social with him They always had to leave before the end of the dancing to make sure they got their right sleep for the game the next day an they'd need it, specially Wullie Woodburn who would have Hib's 'Famous Five' forward line to deal with, but nothing compared to the bother the Hibs defence would face keeping Wullie Thornton off the score sheet. When the Ranger players did leave it was like a wedding with everyb'dy out at the door to cheer the couple away.

During the meal Baw and Spug sat at the side table with the players who hadn't brought their own lassies, then when the dancing started the players bought Baw and Spug lemonade for shouting across the big Winchburgh lassies with high heels and shining eyes who weren't Sunday school teachers and who hadn't brought their boy-friends.

Later on the rest of the big lassies that wore glasses and lacing shoes came over and give Baw and Spug chewing-gum and the shy players a smile. Big lassies never have any money for lemonade, or even a smile unless they want something off you first.

Was always on a Friday night and Bobby and Baw slept on the kitchen floor so two or three Albion players, who came a distance, could get their bed and their mother's sheets. Few Winchburgh laddies were good enough to play for the Albion.